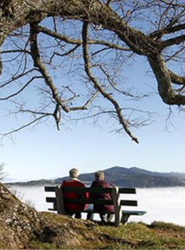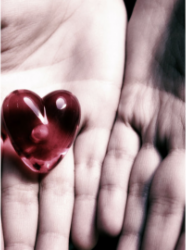 Our Agreement
I do not oblige clients to have a written agreement of how we will work together. I am nevertheless aware that some clients find formality reassuring. The following represents in writing the terms of our verbal agreement for counselling.
Your dignity and equality is regarded positively and unconditionally in every respect.
In accordance with the British Association for Counselling and Psychotherapy's Ethical Framework for the Counselling Professions, and the Law, what you choose to deal with in counselling will be listened to in confidence and in a safe environment. This means I may seek additional assistance if I consider you are at imminent risk of harming yourself or someone else. This will normally be done with your consent unless the circumstances prevent this, in which case I will, where appropriate, endeavour to inform you as soon as possible about what I've communicated and to whom.
I have regular sessions with a counselling supervisor. This is to enhance the quality of counselling I offer. During supervision I may discuss matters arising from my work with you but will not name you.
My standard fee is £40 per 1-hour session. ("1 hour" is accepted to mean 50 minutes with additional time no longer than 10 minutes as felt needed.)
Appointments shall be weekly and subject to review every 6 sessions.
I will keep paper based, basic records such as contact details, as well as essential session notes. These will be secured under lock and key and will continue so for seven years after the end of your counselling. At the end of this time, these documents will be shredded. You have a right to see your case notes by request at any time up until their destruction. Records may be "weeded out" periodically to remove information that no longer serves a therapeutic purpose and does not form part of a brief factual record of our working together.
Any communication of information about our work together for research or training purposes requires your explicit consent. If I believe aspects of your case would benefit the profession, I shall seek your consent in writing at that time. Choosing to withhold the details of your case will in no way affect the quality of service you receive.
If it becomes apparent at any time that some other form of counselling could possibly benefit you more, I will discuss this with you and will try to help you obtain it. In the event of referring you to a different therapist, communication of case records may be requested. If so I shall seek your consent in writing at that time.